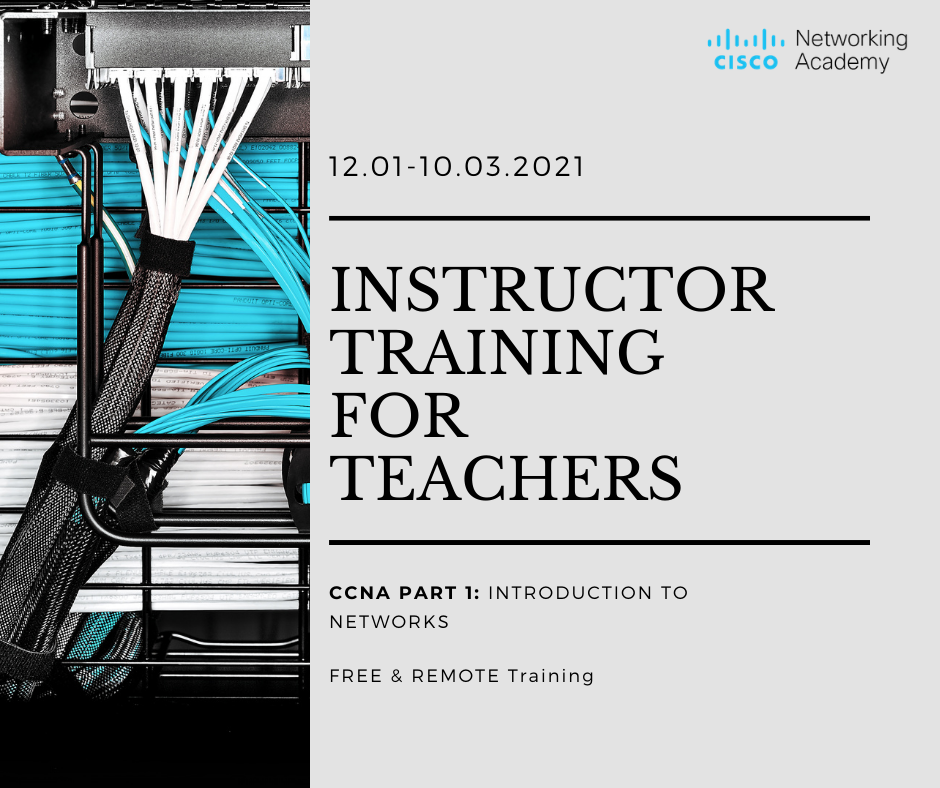 Dear teachers,

Cisco Networking Academy is launching CCNA part 1 – Introduction to Networks Free and Remote
instructor training. Scheduled for 12.01.2021- 10.03.2021. The training is going to be delivered in English by
the CEELABS ITC from Slovakia in collaboration with us. Don't miss this opportunity to upgrade your
professional experience either you are an ICT teacher with no experience of Cisco Networking Academy
Program but would like to implement it in your institution or you are already an experienced instructor
with no CCNA certification yet.
Everyone is welcomed.
Don't miss the opportunity to gain CCNA 1 instructor accreditation and teach your students one of the
most demanded courses worldwide.
Registration is open until December 10th, 2020 – REGISTER
Many thanks for your engagement.
Best regards,
itacad.ro – ITC